Regular price
$4,787.00 USD
Regular price
Sale price
$4,787.00 USD
Unit price
per
Sale
Sold out
Shadowspec Serenity™ Precision Engineered Ambience
Patented & Trademarked Technology
SHADOWLIFT ™
Gas-assisted deployment for an easy lift. 
SHADOWGLIDE ™
Engineered to open or close in 5 seconds.
SHADOWHUB ™
LED light technology built-in and App controlled.
SHADOWLOCK ™
Integrated security and wind-protection.
Size & Configuration
SQUARE
2.5m | 8'
SQUARE
3.0m | 10'
OCTAGON
3.5m | 11'
OCTAGON
4.0m | 13'
Functional Mounting, Adaptable Installs.
Choose the perfect mounting option to suit your situation. Optimize your umbrella's functionality by positioning it in the best location that will enhance your outdoor space.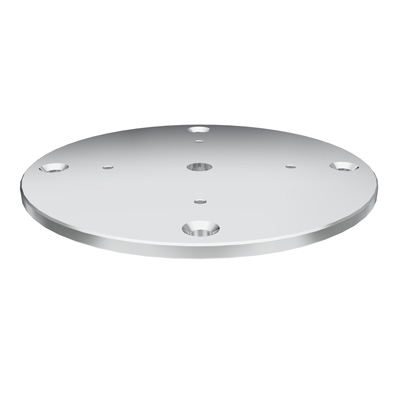 Surface Plate
For mounting into existing decking, patio or even concrete. Marine grade 316 Stainless Steel.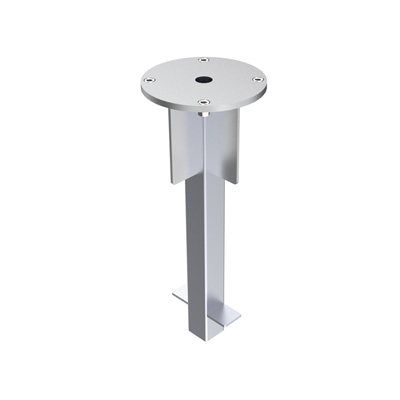 In Ground Anchor
Great for new builds or anywhere you can pour fresh concrete.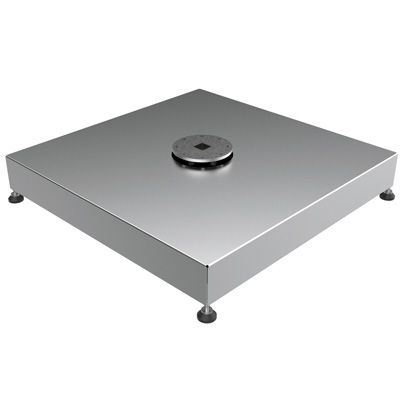 Free-standing Base
Great for moving your umbrella away at the end of the day.
Smart Features
316 Stainless Steel Spigot
We include the best materials and components with every Shadowspec Serenity™ we build.
Built-in Rotation
The Serenity™ can rotate 360° at every size & configuration.
Quick Ship Stock Colors
Alpine Stone
Charcoal Tweed
Special Order Colors
Sunbrella Fabric
We're invested in quality and performance across our range of outdoor umbrellas and we've cut no corners with our choice of fabrics, passing on the 10-year manufacturer's fabric warranty to you.
Quality Materials
In-house engineering enables forensic attention to detail which allows us to offer a 6-year warranty on the frame, giving you peace of mind that your new shade umbrella will provide you with long term shade.
** Warranty Conditions Apply
Effortless Elegance
The Shadowspec Unity™ is built at the Heron Base in  New Zealand before making their way around the globe to our distribution centres. 
The Best Materials
Featuring 316 Stainless steel, solid-mould aluminium components and no internal moving parts.
View full details
Shading Done Right!
Shadowspec is at the forefront of shading deisign. By revamping the design of shading umbrellas with modern technology, Shadowspec has achieve a one of kind experience in the deployment and use of an essential outdoor piece.
Introducing a superior quality of shade.
Shadowspec's range of umbrellas provides class and style to outdoor settings in any location.
Over the last 25 years, we've helped people with shade protection and over time we've developed a reputation as the leader in stylish shade.
Shadowspec outdoor umbrella canopies are constructed from marine-grade materials including stainless steel and solid-mould aluminium. Our range of stock and custom Sunbrella fabric colours provide UV sun protection, are water-repellent, mould-resistant and colour-fast.
Cover up your patio dining area, outdoor spa or relax in a hammock 'neath a refined parasol, designed for all conditions. Our classic, effortless shade systems are here to help you sculpt your outdoor space into an iconic, warm and welcoming space.
Buy Now!
Frequently Asked Questions
Will my Arteflame stain my concrete patio?

Every Arteflame is designed so that the corten steel never touches the surface it sits on.  Euro grills come with a stainless steel footer and all other Arteflame grills come with screw in feet that lift the grill off the ground.  This avoids stains and also allows air to flow into the grill from the bottom.
Why do I need an Arteflame Grill?

The Arteflame was designed to solve two issues; -1- traditional grills are unsightly and -2- they are never the center of any outdoor get together. Ever wondered why so many parties end up in your kitchen?  That is exactly what happens around an Arteflame.  It becomes the center of the outdoor party.  People love seeing the fire and get mesmerized by the sight and smell of delicious food.  Better get some extra utensils as everyone has a tendency to want to join in and start grilling as well.  

Arteflame grills are also designed to be absolutely gorgeous.  They are designed to be the centerpiece in any back yard.  All Arteflame grills also double as fire pits giving them another unique function traditional grills just don't have.
Carbon Steel vs Cast Iron

Why use carbon steel cooktops rather than  cast iron?  What is the difference and why is carbon steel any better?

Carbon Steel and Cast Iron are very similar.  This is why both are very good for cooking and grilling.  The main difference is that Carbon Steel contains about 1% Carbon while Cast Iron contains 2% - 3% Carbon.  This difference might not sound like much but the carbon effects the grain structure of the metal.  As the Carbon gets added to the steel mix, Carbon has a tendency to clump together into lumpy carbides and form pockets of pure carbon (graphite).  When this happens, the metal becomes very hard and very brittle.  It disrupts the grain of the metal, making it irregular, brittle and prone to cracking.  This is the reason why Cast Iron often cracks or breaks.  When Cast Iron is heated unevenly, the heat differential causes stress in the metal as the thermal expansion is uneven.  When this stress encounters a pocket of carbon, Cast Iron cracks.  This is also why Cast Iron often breaks when it is dropped.  The area of high carbon is extremely brittle and can't stand the shock.

Because Carbon Steel has only 1% Carbon, this phenomena is negligible and much easier to control and prevent from happening.  The grain structure in Carbon Steel is very uniform and virtually impervious to heat stress or shock.  In addition to this, Carbon Steel is "rolled" in the steel mill.  It is forced between heavy rollers while the steel is hot.  After rolling the steel and getting it to the right thickness, the steel is "doused" with cold water that causes the grain structure to freeze in place.  This makes Carbon Steel very strong and the choice material to cook on.  Even with uneven heat loads or dropping Carbon Steel, it will not break or crack.  This allows for a lifetime of use.

The larger the surface area and the thinner the material, the more prone Cast Iron is to cracking and breaking.  In a grill, the heat is never uniform.  This makes cast Iron an especially poor choice for grill inserts.  For this reason, all Arteflame cooktops, inserts, griddles and Burger Pucks are made of Carbon Steel.
What is the Arteflame made of?

Every Arteflame grill is made from CORTEN steel or "weathering" steel.This steel is expensive but exceptionally tough and weather resistant.It is especially formulated to be outside and has a natural, beautiful patina that is permanent.There simply is no other steel like it.

 All Arteflame cooktops, inserts and grill grates are made of carbon steel.  This has proven to be the absolute best material to cook on.  It doesn't break or crack like cast iron, it is not harmful to the human body like Aluminum and does not contain Cadmium like chrome plated steel grates do.  It does not have lead as porcelain coated steel does either.  This makes Carbon Steel the absolute best cooking solution.
Is it safe for wood decks?

We recommend placement of tiles or a grill mat under your Arteflame should you decide to locate it on a wood / Tyvek deck or any other flammable surface. The tall Euro base or the tall round base of the Classic 40 do not get hot enough to pose any direct issue on flammable surfaces. The tall round base has an ash catcher so that any ashes are caught and do not contact your deck.

Should you choose, you may also put sand or stones in the bottom of your Arteflame to catch any loose embers. The low bases ARE NOT recommended for wooden or manufactured decks as they also function as fire pits and the fire bowl will transfer heat to the deck. We recommend using stone / concrete tiles or a grill mat underneath any Arteflame grill as a safety precaution.
How do I clean out the wood and charcoal ashes from my grill? 
Experience Shadowspec in your home
Expand your outdoor experience. With expert materials and brilliant design, Shadowspec has achieved umbrellas with no internal cables, moving parts or antiquated crank handles. Outdoor umbrellas can be deployed and put away with one hand in less than 20 seconds.